Expert Gutter Cleaning Services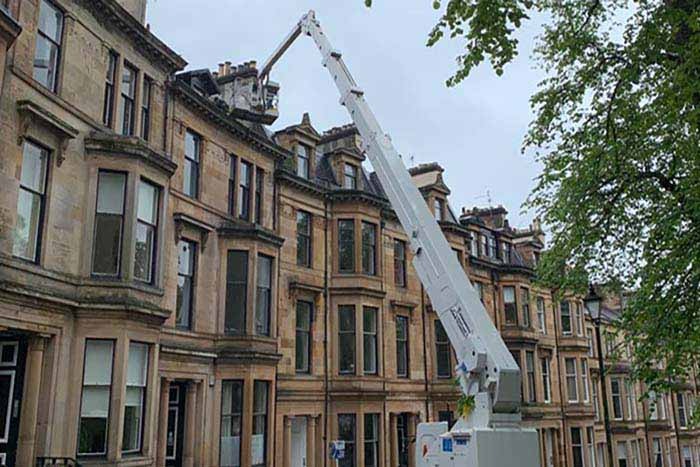 At Brew Contract Cleaning, a commercial gutter cleaning company for business premises, have a comprehensive Gutter Cleaning Service in the Glasgow and Edinburgh areas covering the whole of Central Scotland that can clear blocked gutters when your business requires this. We can also undertake roof cleaning. We can come out to your business premises and provide you with a free quote. Our Gutter Cleaning Edinburgh business is also on the rise with our excellent prices for Edinburgh businesses.
Nine times out of ten, we will be able to use a cherry picker to gain access to your gutters and clean them of leaves, weeds and other blockages, if not removed will cause harm to your gutters over time, and you might need to have your gutter repaired. This is a cost effective way in the long term to keep your gutters clean as the repair bill will be much more than cleaning your gutters every six months. One of our fully-trained gutter cleaners will come to your business premises and do a risk assessment of the gutters and also provide you with a free no-obligation quote for our services.
We also have a gutter cleaning service in Glasgow for property owners to have their gutters cleaned within their Glasgow tenement. This gutter cleaning service to tenements is also available in Edinburgh. To find out more details please go to Household Gutter Cleaning Glasgow, Edinbugh and Central Scotland.
Call 07968 006484 or email us about our gutter service to find out more about Commercial Gutter Cleaning Service Glasgow and Edinburgh and throughout Central Scotland.